Delicious Drinks with Nutrients to Support Your Immune System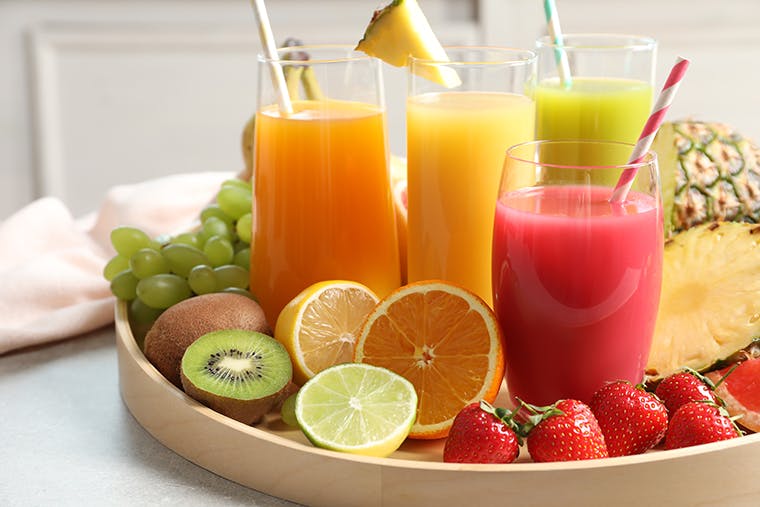 Maintaining your immune system can sometimes feel a bit daunting. Wheher you've got to remember to take your vitamins or aim to consume as many leafy greens in a day to keep your health in check, there are other creative and delicious ways to get the nutrients you need to support your immune system when you need a kick-start. Emergen-C is packed with vitamin C, plus other key antioxidants such as zinc and manganese to support your immune system.* Below we share some of our favorite one-serving drinks that contain Emergen-C and other ingredients you might already have in your pantry. The following recipes make a single serving size.
1. Sparkling Blueberry-Ginger Lemonade
Take some fresh ginger, chilled sparkling water, fresh lemon juice and 1 packet of our Emergen-C Blueberry-Acai drink mix supplement to create this refreshing drink that also helps support your immune system.* Top it off with fresh blueberries for an additional treat.
For the ultimate summertime drink, try this Mine Lime Refresher. You'll need one packet of Emergen-C Lemon-Lime drink mix, water, mint leaves, lime and some cubed ice. Mix together and sip on this thirst-quenching drink that is also packed with vitamin C.
Mix the ultimate flavors of warm seasons with this citrusy Orange-Basil sparkler. Simply take basil, navel orange slices, lemon slices, chilled sparkling water, and one packet of our Emergen-C Super Orange drink mix supplement.
No matter the season, Emergen-C is here to help you get the nutrients your body needs. For more delicious drink recipes, consider checking out our super orange smoothie, berry banana blend, or our energizing ice pops.
* These statements have not been evaluated by the Food and Drug Administration. These products are not intended to diagnose, treat, cure or prevent any disease.