Vitamin C for Skin: Why Your Skin Needs Vitamin C, Too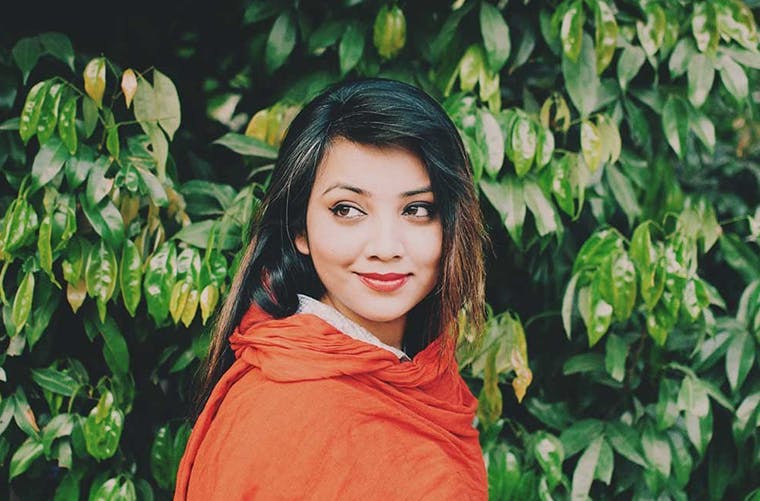 Vitamin C provides your skin with some seriously great benefits.
Vitamin C has legendary status as a nutrient, but most people think of it primarily as something that's good for their insides. In fact, vitamin C does wonders for the skin — the body's largest organ — too. You can find vitamin C in skincare products like serums and creams, which are believed to be the most effective, but some research has found that oral intakes of vitamin C in combination with vitamin E can help your skin protect itself against sun damage. Here are some of vitamin C's most impressive benefits.
IT FIGHTS WRINKLES.
Research shows that topical applications of vitamin C can help the skin produce collagen, the loss of which is a key sign of aging. In one study, 60 white females between the ages of 20 and 75 applied a moisturizer containing 5 percent vitamin C, and after 60 days of daily use, saw "significant collagen synthesis." Study participants reported "visible reduction of wrinkles" after three to four weeks of applying the cream.
In another study, middle-aged female participants with lower dietary intakes of vitamin C were more likely to have a "wrinkled appearance" than participants who had higher dietary intakes of vitamin C (they also had lower intakes of fats and carbohydrates). The study also found that vitamin C helped with dryness and skin atrophy.
IT PROTECTS AGAINST UVB DAMAGE.
Multiple studies indicate that vitamin C can limit the damage done by UVB radiation. One study found that taking vitamins C and E orally "significantly reduced the sunburn reaction to UVB irradiation," while a separate study showed that taking vitamins C and E orally reduced sunburn reaction.
IT DEFENDS YOUR SKIN FROM SUN DAMAGE.
Rough skin, yellowness, and wrinkles can result from photodamage, or exposure to UV radiation. In a study, 19 women ages 36 to 72 used a daily application of topical vitamin C for three months and saw a significant "objective and subjective improvement in photodamaged facial skin."
© Meredith Corporation. All rights reserved.