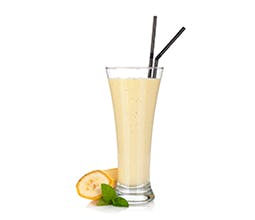 The classic blend of berries and banana meets the fizzy goodness of Emergen-C to supercharge your nutrition.
INGREDIENTS:

1 packet of Emergen-C Super Orange vitamin drink mix
1 ½ cups of milk
1 cup of fresh or frozen berries
Juice of ½ lime
1 small banana
1 teaspoon honey
1 cup of ice
DIRECTIONS:
Blend all ingredients until smooth. Then bada-berry-bada-banana-bing… You're done!