30-Minute Missions: Simple Ways to Pay It Forward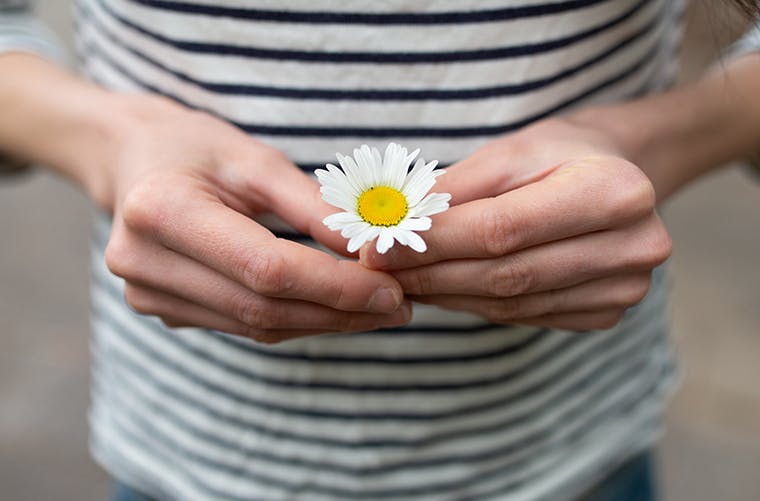 We all know how important it is to diet and exercise, but wellness spans far beyond physical health. In our daily routines, we often forget the importance of social wellness, which includes the presence of and regular interaction with a supportive social network. According to Cone Health, it's believed that those with healthy social relationships tend to live longer and respond better to stress, which can result in a healthier endocrine system, healthier cardiovascular functioning and an enhanced immune system. Not to mention, you feel good!
Practicing community wellness is a great place to start nurturing your social relationships. So, we've put together 5 simple ways to pay it forward that can give back to your community, all in under 30 minutes each.

1. START A PEN PAL PROGRAM:
Put your writing skills to good use and make someone's day. During times of social distancing and new community regulations, engaging in face-to-face interactions has been difficult for many, particularly those in nursing homes. Consider calling up a local nursing home and offering to start a pen pal program with their residents. Don't have the time to bring others on board? Do it for yourself! Call up a local senior center and offer to correspond with a resident who may be interested. The support you're offering to someone in need of a pick-me-up is reason enough to take the time out of your day – not to mention the new friendships!

2. CREATE NEIGHBORLY CARE PACKAGES:
Get to know your neighbors by creating customized care packages that can be dropped off (contact-free!) in their mailboxes or on their doorsteps. Consider including a "hello" note with your social media contact info along with small items of your choice, like individual packets of immune-supporting Emergen-C* or homemade cookies, as a quick pick-me-up for your neighbors. This will foster a sense of community and togetherness, while also helping you make new connections with those around you.

3. SUPPORT LOCAL:
Social wellness has never been as important as it has been in the wake of national change. And right now, our local communities need us. To keep shops and restaurants open and thriving, we must do what we can to support local business owners by making purchases when possible, recommending their services to others, and volunteering. Use social media and word of mouth to promote the establishments you love, volunteer your time or skills to help a business in need, and do what you can to give back to the community that gives to you. A simple tweet, online review or referral can make a big difference to a business in need.

4. SPREAD "KINDNESS CULTURE":
Within both our living communities and our workplace communities, spreading kindness can improve culture and generate positivity in our environment. Offer to create and cultivate a social wellness committee in the workplace to make sure that community giving and social wellness are being actively considered in your daily life. Consider hosting a 30-minute brainstorm to discuss ideas with coworkers around how to build a culture of health and support ongoing community wellness.

5. CRAFT FOR YOUR COMMUNITY:
During difficult times, a smile is worth its weight in gold. If you love to craft, it's time to put your skills to good use, helping to brighten up your community – literally and figuratively – with some homemade happiness. Consider painting rocks with motivational phrases or fun pictures and placing them around town for pops of positivity; offer to spruce up local signage with a coat of fresh paint; use sidewalk chalk to adorn your driveway with love. The possibilities are endless, and you'll feel good knowing you've made others smile.
When it comes to social wellness, there are a number of ways to pay it forward and show your community the TLC it deserves. In under 30 minutes, you have the ability to make a positive change in your community and leave a lasting impact on others. Now, all you have to do is start.

SOURCES
By clicking any of the links below you will be taken to an external website that is independently operated and not managed by GSK. GSK assumes no responsibility for the content on the website. If you do not wish to leave this website, do not click on the links below.

i. Cone Health: Social Wellness in 8 Easy Steps
https://www.conehealth.com/services/behavioral-health/8-ways-to-better-social-wellness/
Accessed 10.20.20
ii. U.S. Chamber of Commerce Foundation: 15 Ways to Drive Community Wellness
https://www.uschamberfoundation.org/health-means-business-champions-network/fast-tracks/fit-15-fifteen-ways-drive-community-wellness
Accessed 10.20.20