BUDGETING 101: BASICS FOR SAVING MONEY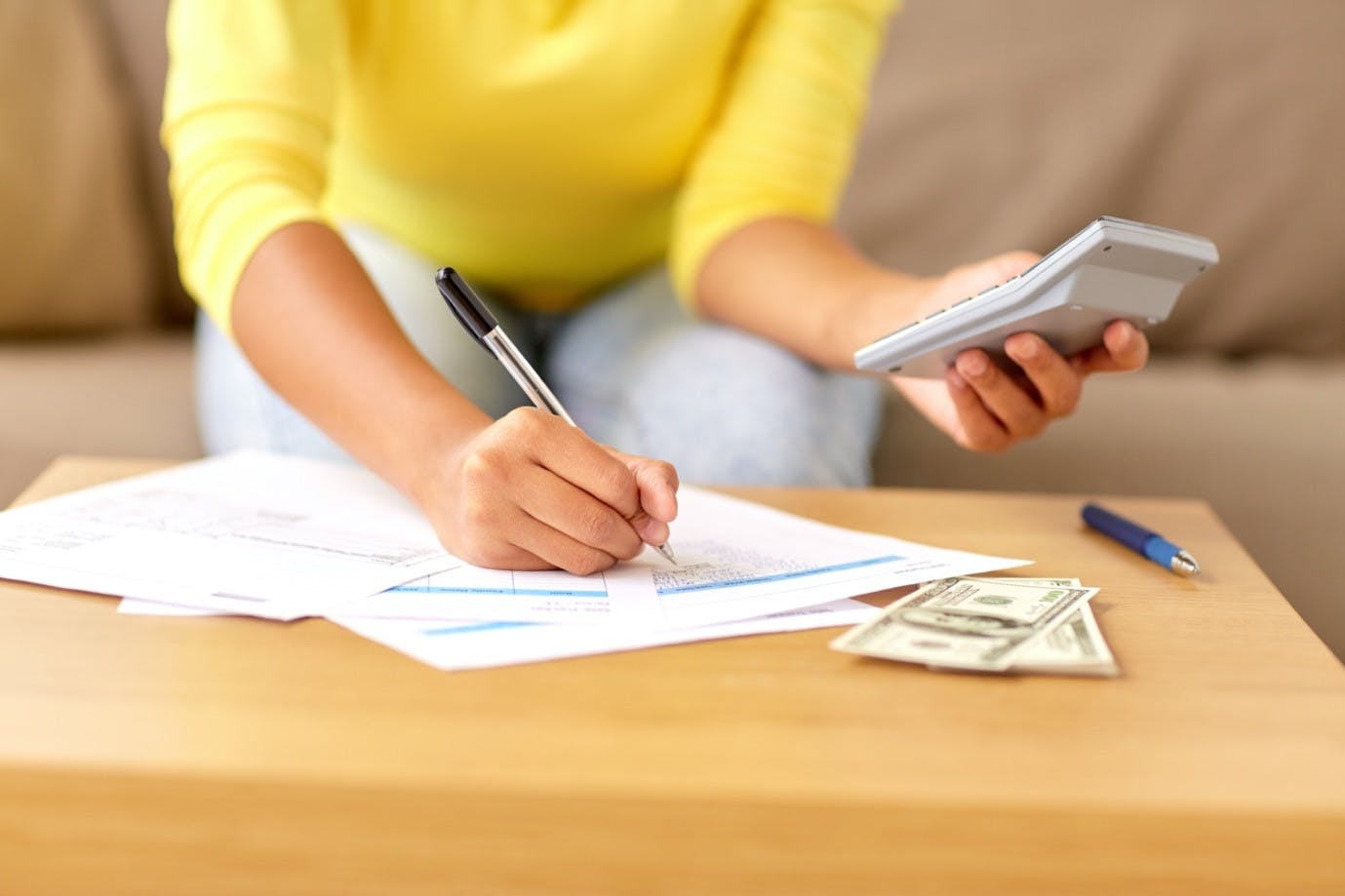 It's much easier to spend money than it is to save it. But learning how to make a budget – and sticking to it – could be the difference between living paycheck-to-paycheck to playcheck!
Follow our helpful tips below for a lesson in Budgeting 101 and learn how to save money each month without having to sacrifice life's nice-to-haves. Up first: how to make a budget!
HOW TO MAKE A BUDGET

In order to track your spending habits and start saving, you'll first have to break out your expenses in an easy-to-manage way. Follow these steps to get started.

STEP 1: FIGURE OUT YOUR NET INCOME.
You may know your salary, but do you know your net income? Net income is the amount of money that ends up in your pocket after all deductions take place, such as taxes and 401k contributions. Look at your latest pay stub to determine how much money you're actually taking home after all of those deductions are made and use that amount to build your budget.

STEP TWO: LIST YOUR EXPENSES.
In order to make adjustments to your spending, you'll need to take a close look at where your money is going. Begin by making a list of your fixed expenses which occur regularly, like monthly rent and car payments. Then, write down all of your variable expenses that change month-to-month (groceries, entertainment, etc.). Feel free to add an "emergency expenses" category for peace of mind.
STEP 3: SET YOUR GOALS.
Whether you're looking to pay off a mortgage or simply save a certain amount of money by the year's end, it's important to write down your financial goals. This way you can identify areas of opportunity for savings that can help you succeed.

STEP 4: LAY IT ALL OUT.
It's time to make a plan. Using your past spending habits as a guide, create a spreadsheet that lists out your recurring fixed and variable expenses by category. Compiling this list will help you to determine how you've been allocating your funds and identify areas in which you can scale back your spending.
STEP 5: ADJUST YOUR NUMBERS.
Now's the time for you to go back through your budget and make adjustments where needed. First, look at your net income and your total spending. If you're in the red, it's time to shift some money around. If you've allocated all of your money and still have extra, great! Take another look at your goals and begin to shift funds around to save as much as you comfortably can.
Budget still tight? Look for opportunities to cut back on "nice-to-haves" without sacrificing what's most important. Perhaps you can forgo a night out in favor of a low-key dinner and a movie at home. If you're paying for any subscriptions, check online to see if there are alternative services that can give you a better deal. Where there's a will, there's a way.
STEP 6: STAY ON TOP OF YOUR SPENDING.
A budget can only work if you track your spending regularly. Now that you've done the hard part by allocating your expenses, it's important to log all your spending – and new expenses – accurately to help you stay on track. You may pay off a loan, receive a raise, or take a last-minute trip that affects your budget. Update your spreadsheet accordingly to ensure the most accurate tracking of your finances.

MORE TIPS FOR CUTTING COSTS

Once you've learned how to make a budget, try to include some spending wiggle room. Check out these simple ways to reduce unnecessary costs and make room for some extra pocket change.
TIP #1: THE ENVELOPE TRICK.
If you find yourself regularly overspending, try putting a set amount of cash in an envelope as your "spending money" to help you stay within your budget.
TIP #2: SAVE YOUR PENNIES.
Cash reigns supreme, but let's not forget about coins! Be sure to save your spare change and ask your bank about whether they offer a "round-up" plan, which can round up purchases to the nearest dollar and put the difference in your savings account.
TIP #3: DOUBLE YOUR RECIPES.
Turn your favorite meal into two! Just double the recipe and freeze the leftovers for another day. You'll be using the ingredients more effectively, wasting less and saving money at the same time.
SOURCES
By clicking any of the links below you will be taken to an external website that is independently operated and not managed by GSK. GSK assumes no responsibility for the content on the website. If you do not wish to leave this website, do not click on the links below.
i. Bank of America. Creating a Budget.
https://bettermoneyhabits.bankofamerica.com/en/saving-budgeting/creating-a-budget

ii. Purposeful Finance: The 15-Minute Basic Budget.
https://www.purposefulfinance.org/home/articles/the-15-minute-basic-budget

iii. America Saves. 54 Ways to Save Money
https://americasaves.org/for-savers/make-a-plan-how-to-save-money/54-ways-to-save-money