HEALTHY AT-HOME ALTERNATIVES TO SELF-CARE SPLURGES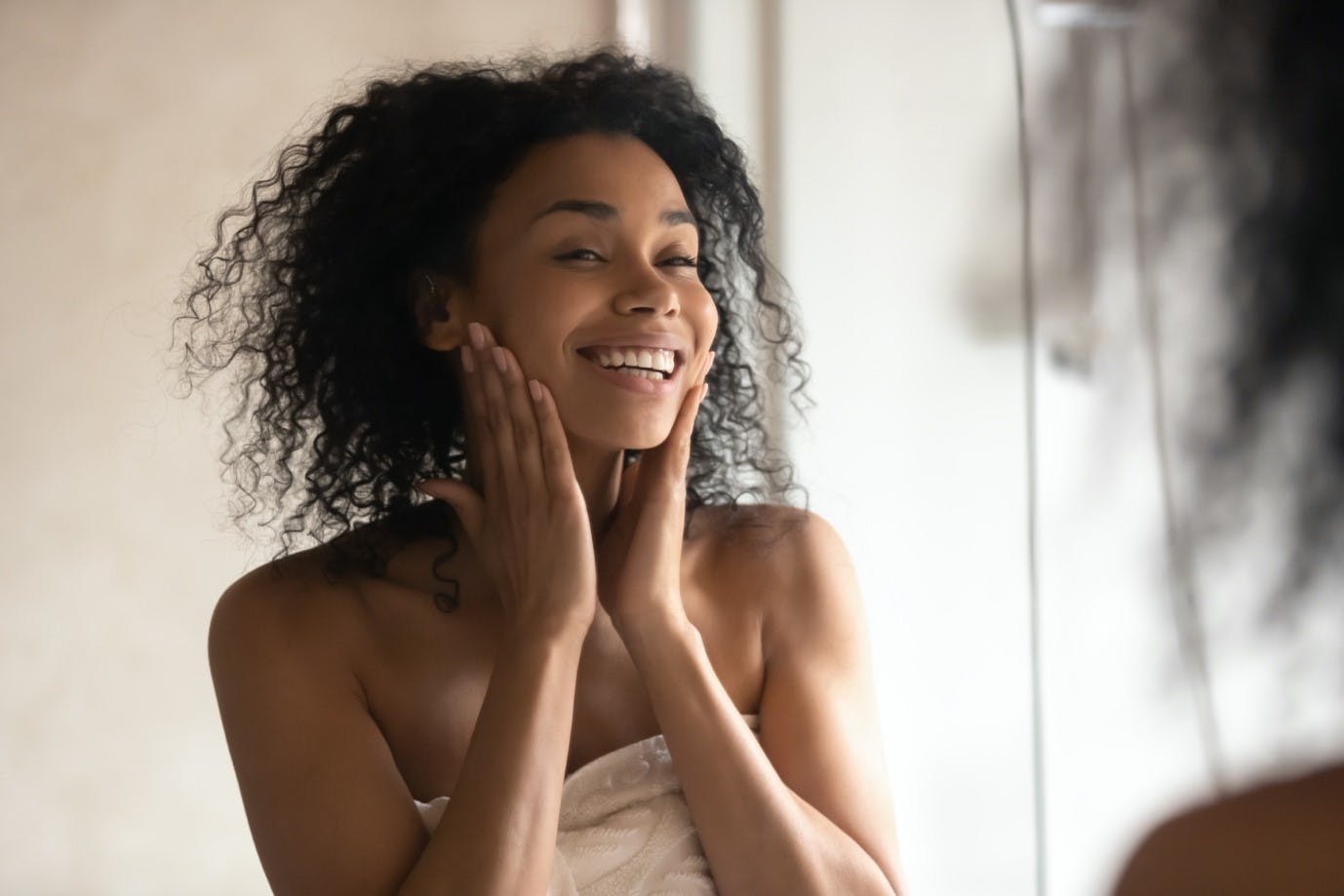 We all love a spa day, but we don't always love the price tag that comes with it. Thankfully, you don't need to head to a pricey salon or spa for a feel-good self-care routine. Set aside concerns about social distancing and extraneous spending by treating yourself to your very own DIY, at-home spa experience.
Pamper your mind and body (without having to splurge) with these 4 home spa ideas:

TREATMENT #1: HYDROTHERAPY.
For hundreds of years, water has been used as a form of therapy to relieve discomfort and promote physical wellbeing. This modern-day practice is called hydrotherapy. From steam rooms to "experience showers," hydrotherapy takes on many forms, including Water Circuit Therapy, which involves switching between hot and cold plunge pools to make use of the body's reaction to hot and cold stimuli. It's known to help to heal injuries, enhance various bodily functions and reduce inflammation.

AT-HOME SPA ALTERNATIVE: HOT-TO-COLD SHOWERS.
While most spas offer hydrotherapy rooms complete with side-by-side hot tubs, saunas and cold plunge pools, you can reap the same benefits from your very own home as long as you have hot and cold water! For 20 minutes, alternate every five minutes between a cold pool and hot tub or a hot and a cold shower to stimulate the immune system, reduce muscle tension and promote healing.
TREATMENT #2: A PROFESSIONAL FACIAL.
One of the most common modern-day luxuries, a facial is comprised of several different skincare treatments to help make skin smoother, softer and clearer. A professional facial often combines facial massage, cleansing and exfoliation, hydrating masks, steam and extractions performed by a board-certified facialist or aesthetician.
AT-HOME SPA ALTERNATIVE: A DIY FACIAL.
Leave the extractions to the pros and stick to the basics for an at-home facial. Start by double cleansing your face with an oil-based cleanser to remove makeup, followed by a foam- or cream-based cleanser to clear pores. Next, create and apply a DIY exfoliating scrub with ingredients from home (try mixing ½ cup of brown sugar and ½ cup of coconut oil). Let set and rinse off. Then, apply your favorite face mask (consider an option containing Vitamin C or antioxidants). Once complete, steam your skin by filling a bowl with hot water and orange slices, positioning your face over the bowl and draping a towel over your head to help absorb the steam. Finally, layer on your favorite moisturizer and get your glow on.
TREATMENT #3: A SPA MANICURE.
Who doesn't love a good manicure? Aside from leaving the spa with beautifully pampered fingernails, manicures can also relax and calm those who receive them. A spa manicure is a cosmetic treatment of the hands and fingernails, including trimming and polishing of nails and removing cuticles. Many also finish with a hot towel hand treatment or warm water soak.
AT-HOME SPA ALTERNATIVE: YOUR OWN MANI.
Planning to give yourself routine manicures is a great way to incorporate relaxing "me time" into your self-care routine. Start by soaking clean, polish-free nails into a bowl of warm water for 2 minutes to soften cuticles. Then clip nails to your desired length, file, and buff to shape and smooth. Next, massage in cuticle oil and gently push cuticles away from nails, then wipe clean. Massage a soothing hand lotion into hands, then paint on a clear polish base coat and let dry. Finish by applying your nail polish color of choice and a top coat for protection from chipping.
TREATMENT #4: GUIDED MEDITATION VIRTUAL REALITY.
Spas around the globe have been adding new virtual reality (VR) services to their menus as a way for clients to decrease anxiety and increase relaxation. The services primarily include the use of VR goggles and headsets to immerse clients into virtual, soothing environments, from tropical retreats to moonlit meadows. Guided meditations accompany each virtual experience in an effort to promote mindfulness and total relaxation of mind and body.
AT-HOME SPA ALTERNATIVE: A REMOTE RETREAT.
Thankfully, new technology allows us to take calming "trips" without ever leaving our homes. If your self-care routine doesn't already include meditation, consider dipping your toe in with an easy-to-use mindfulness app that offers guided meditations, breathing programs, stretching exercises and relaxing music. Set the mood by lighting candles or incense and dim the lights to embark on your very own relaxation retreat.
SOURCES
By clicking any of the links below you will be taken to an external website that is independently operated and not managed by GSK. GSK assumes no responsibility for the content on the website. If you do not wish to leave this website, do not click on the links below.
i. Great Bay Spa & Sauna: How to Get the Benefits of Water Circuit Therapy at Home
https://www.greatbayspas.com/blog/how-to-get-the-benefits-of-water-circuit-therapy-at-home/

ii. Health and Fitness Travel: Why is Hydrotherapy Good for You?
https://www.healthandfitnesstravel.com/blog/why-is-hydrotherapy-good-for-you

iii. Allure: How to Give Yourself a Spa-Level Facial at Home, According to Experts
https://www.allure.com/story/how-to-give-yourself-facial

iv. Momtastic: A DIY Spa Manicure at Home
https://www.momtastic.com/health-wellness/beauty/380815-diy-spa-manicure-at-home/#/slide/1

v: AmericanSpa.com: Bringing Paradise To You: The Future of Virtual Reality In Wellness
https://www.americanspa.com/wellness/bringing-paradise-you-future-virtual-reality-wellness

vi. Dictionary.com: Manicure
https://www.dictionary.com/browse/manicure