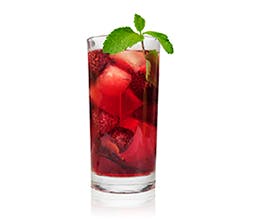 Rock your day with the refreshing flavor of orange-raspberry with the fizz of Emergen-C.
INGREDIENTS:
1 packet of Emergen-C Raspberry mix
2 cups of orange juice (squeeze fresh oranges)
½ cup of raspberries (fresh if possible)
¾ cup of sparkling water
Orange slices (for garnish)
DIRECTIONS:
Blend the orange juice and raspberries until smooth. Stir in sparkling water and Emergen-C Raspberry mix. Add ice. Garnish with orange slices.