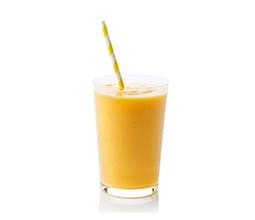 Can't get to Hawaii? Have a taste of it instead and lift your spirits with the refreshing fizz of Emergen-C. A little umbrella and tropical music optional.
INGREDIENTS:

1 packet of Emergen-C Tropical mix
4 ounces of fresh pineapple juice
A handful of ice (crushed or cubed)
DIRECTIONS:
Mix all ingredients in a festive glass and enjoy!